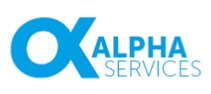 Based in Marseille, where the first agency was created in 1991, the Alpha Services Group is the independent leader in the Provence-Alpes-Côte d'Azur region for waterproofing work on the roofs of public and private buildings, mainly positioned on flat roofs.
The Group has developed a complete range of techniques enabling it to meet all the needs of its public and private clients in terms of waterproofing in the context of the maintenance, upkeep, rehabilitation or construction of buildings. Its technical know-how is based on the key words: flexibility, proximity, quality.
With a high recurring business model, notably due to a strong control of public markets, the Alpha Services Group achieves a turnover of more than 18 M€ and generates a profitability higher than that of its comparables and competitors thanks to an efficient organization and a high quality management team.
Participation: majoritaire 
Activities:
Waterproofing work
IXO intervention: 6,95 M€ dans la holding Alpha Services Developpement
Sales figures: 33,4 M€ (2020)