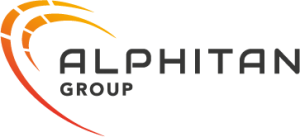 Alphitan is a specialist in the maintenance of industrial electronic systems and motorization in the aeronautical field. The Alphitan Group was born from the merger of the Omega Group and the Innovation Development Group, respectively an electrical and electronic technician.
Company sold in 2018.
Participation: majoritaire 
Activities:
Repair and maintenance of engines and alternators.
Sales figures: 29,7 M€ (2016)