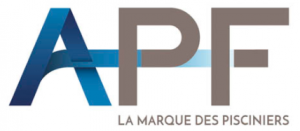 Founded in 1994, the APF Group is the European leader in the manufacture of liners, summer covers, winter safety covers and one of the leading European players in the distribution of rollers and reinforced PVC waterproofing materials.
The Group's three strategic areas of activity are waterproofing, safety and the distribution of specialized equipment for private and semi-collective swimming pools. The Group's clientele is exclusively made up of professional pool builders (B2B).
The Group has 6 manufacturing plants with a total surface area of 28,000 m² and a distribution logistics base of 6,000 m². Each year, the Group manufactures, among other things, nearly 21,000 liners, more than 10,000 covers with safety bars, 28,000 bubble covers and approximately 5,800 automatic covers.
The trading activity, developed since 2010, allows to complete the range of products (via partner brands but also with own brand products and materials) and to offer the Group's customers the benefits of a controlled distribution channel.
Participation: majoritaire 
Activities:
Manufacture of liners and safety covers for swimming pools made to measure
Leaders:
Clément Chapaton
IXO intervention: 14,6 M€
Sales figures: 57,6 M€ (2020)