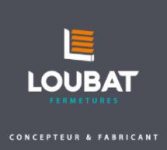 The Loubat Group designs and manufactures custom-made shutters, blinds and garage doors. Its products are mainly distributed to professionals, trade chains and individual house builders.
A reference player in the sector, the Loubat group is strongly established in the southern half of France, the Vendée, the Loire Valley, Normandy and the Ile-de-France, both in the new and renovation markets.
With a turnover of €20 million, the group achieved 30% growth in its last financial year, and is planning a new phase of development with investments in production to develop the product range. Recruitments are also planned to strengthen the sales force and cover new regions.
Participation: minoritaire 
Activities:
Wood, aluminium and PVC joinery
IXO intervention: 2,38 M€ in holding Financière du Rossignol
Sales figures: 18,7 M€ (2020)