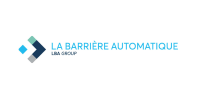 La Barrière Automatique (LBA) is the French leader in the manufacture of automatic rising barriers for vehicle access control: parking, perimeter access, tolls, bridge and tunnel closures. Since the beginning of 2013, the company also manufactures full-height turnstiles and tripods, for efficient pedestrian access control.
The group's activity consists of:
– designing (internal design office/importance of innovation) ;
– manufacturing sub-assemblies (fab-light model);
– assembling and marketing the products.
It also has a whole range of consumables (barrier lices) and additional ancillary products for customizing products.
Participation: majoritaire 
Activities:
Design and manufacture of perimeter security products.
Leaders:
Hélène Lorenzi-Hardouin, Grégoire Harhoura
IXO intervention: 35,2M€ in holding Gate Finance
Sales figures: 24,2M€ (2020)