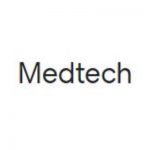 Founded in 2002 and based in Montpellier, France, Medtech is a company specialized in the design, development and marketing of innovative robotic devices to assist in medical and surgical procedures, contributing to the implementation of safer, more effective and less invasive treatments.
In 2007, Medtech developed ROSA®, an advanced technology platform dedicated to brain surgery procedures, approved in Europe, the United States, Canada, China, etc.
Since 2011, the Company has expanded the scope of its platform to spine surgery with the development of ROSA® Spine.
Company sold in 2016
Participation: majoritaire 
Activities:
Robotic systems for assistance in cranial and spinal surgery
Sales figures: 6,5 M€ (2015)