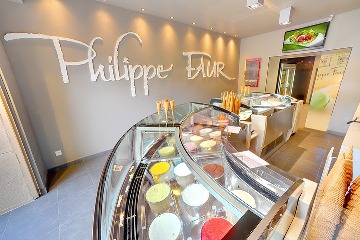 PHILIPPE FAUR, Master Ice Cream Maker for more than 20 years, creates and markets a wide range of artisanal ice creams and sorbets, without preservatives, artificial flavors, flavor enhancers or coloring.
Present in large houses such as PETROSSIAN or HEDIARD in Paris, the company also markets its products through a network of 3 stores in Toulouse, Aix-en-Provence and Albi.
The future development should be done through the multiplication of franchises, based on the concept of the pilot store of Aix-en-Provence with the sale of cones, ice cream tubs, frozen macaroons and tasting of cups on the spot.
Company sold in 2021.
Participation: minoritaire 
Activities:
Manufacturing and marketing of ice cream
Leaders:
Philippe Faur & Cécile Estaque
Sales figures: 1,8 M€ (2020)