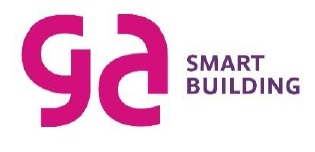 As a designer, builder, developer and manager, the GA Group brings its expertise to every stage of the commercial real estate business: land search, financing, design, construction, building maintenance and management, and commitment to energy consumption.
Convinced that commercial real estate must serve the performance of companies, the GA Group is committed to a proactive approach in terms of design, innovation and ergonomics aimed at making buildings pleasant to live and work in, with quality workspaces that allow employees to give their best.
GA's historical uniqueness lies in the construction process that has been developed with concrete prefabrication and mechanical assembly of equipment and structural and façade components. All of this is produced in its five French plants located in Colmar, Criquebeuf and l'Aigle in Normandy and in Labège, near Toulouse. This perfectly controlled industrial process guarantees perfect quality of execution and compliance with commitments in terms of deadlines and prices.
Participation: minoritaire 
Activities:
Designer, manufacturer, builder, developer and property manager
IXO intervention: 11,2 M€ in holding PINK
Sales figures: 220, M€ (2020)