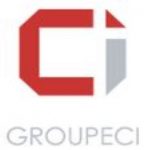 GCI Habitat is a member of the CI Group.
With more than 20 years of experience, the Groupe de Constructions Immobilières has been able to develop its skills in all areas of real estate: design, renovation and construction, in an approach that is respectful of their social, economic and ecological environment, and in compliance with safety standards.
It carries out operations as a design office, project manager, or in project management assistance for companies, large accounts, administrations, communities, town halls, and individuals.
Company sold in 2018.
Participation: majoritaire 
Activities:
Construction of individual houses
Leaders:
Damien DUCOULOMBIER, Chairman
Sales figures: 5,1 M€ (2016)