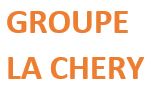 The La Chery Group, founded by Dr. Philippe Meyer, is an independent family group specializing in health and medical-social activities.
Today, the group has the following operational activities:
– Le Mas des Mimosas (Pegomas, 06) operates an EHPAD;
– Somedi (Pegomas, 06) operates two multi-purpose rehabilitation follow-up care facilities specializing in nutritional rehabilitation;
– Unité Niçoise de Rééducation Nutritionnelle (Nice, 06) operates a follow-up rehabilitation care facility specializing in nutritional rehabilitation;
– Calédonie Santé (Nouméa, New Caledonia) operates a multi-purpose rehabilitation center specializing in digestive, metabolic and endocrine disorders, nervous system disorders, musculoskeletal disorders and cardiovascular disorders;
– Mimosas Services operates a personal services business.
Intervention of IXO in order to support the following development projects
o The acquisition of the psychiatric clinic La Grangéa (Mougins, 06) ;
o The extension of the Pégomas site;
o The development of the subsidiary Atelier Mey, specialized in the design and production of low glycemic index pastries.
Participation: majoritaire 
Activities:
Operation of health and medico-social structures.
Leaders:
Astrid Meyer, Alexandre Meyer
IXO intervention: 10,2 M€
Sales figures: 20,1 M€ (2020)